Robust insights from your Google Analytics data.
No analyst required.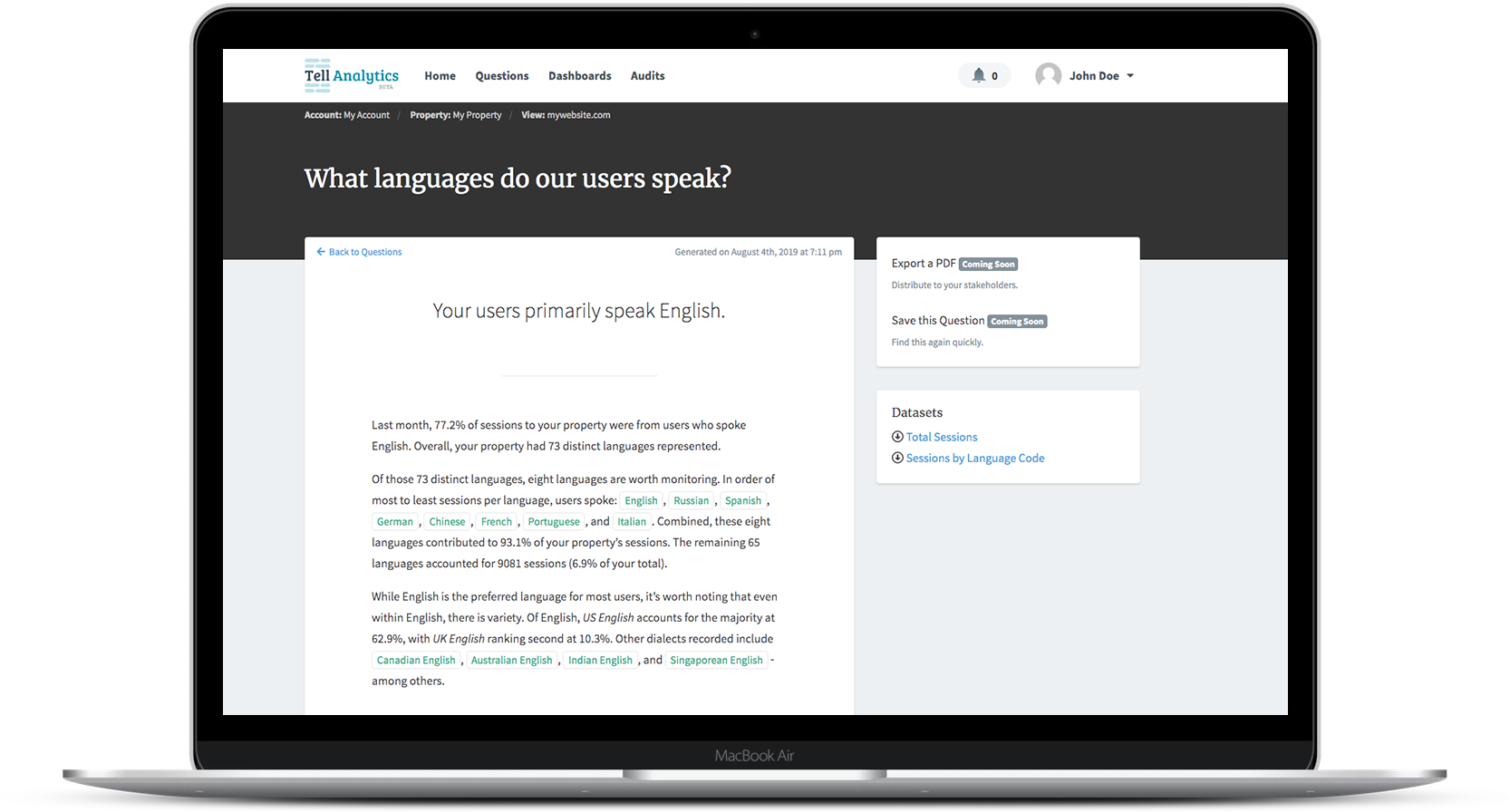 Instant, transparent, and detailed.
Do more with the Google Analytics data you already have.
Tell Analytics provides straightforward answers to your questions, free of jargon, superfluous visualizations, and needless complexity. With an archive of questions and answers that matter most and features to support your analytics maturity, your business can focus on data-driven action and profitable outcomes.
Part Software, Part Service
Your partner in data-driven decisions.